Welcome to Spring!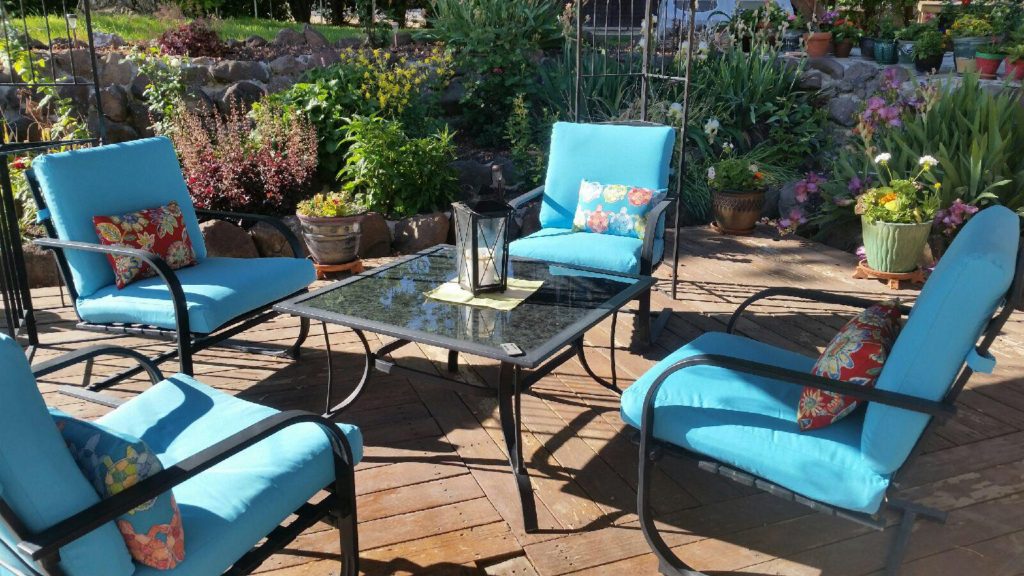 Soon the sun will lure you outside.  Soon you'll be enjoying long summer nights.  Soon you'll be entertaining in the outdoors.
Before you invite all your friends over, take a look at those cushions.  Are they a little frayed?  Are the cushions lumpy?  Time to call 509-571-1810 to talk with Linda at LaBella Casa.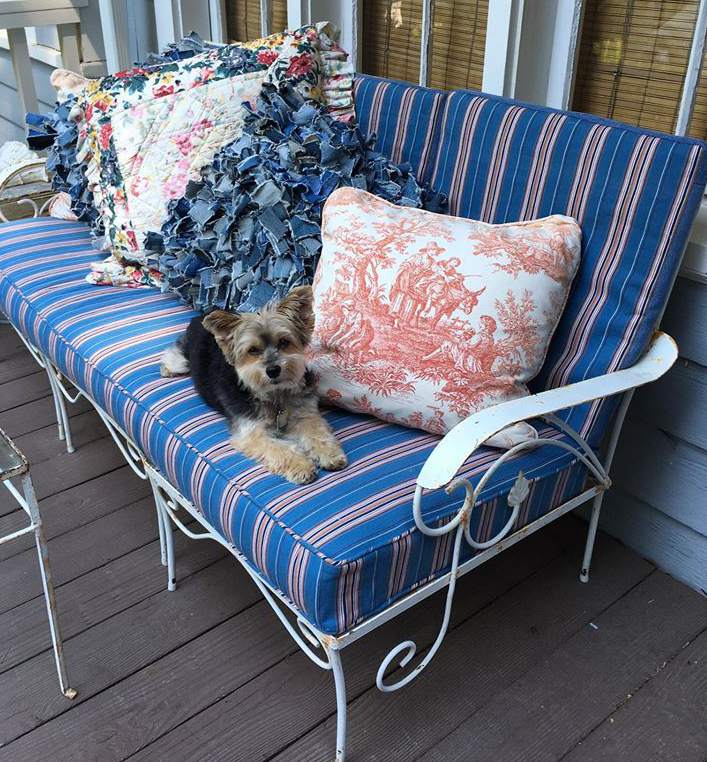 Linda can breathe new life into your old cushions, making all your outdoor furniture comfy and inviting.  LaBella Casa now has Sunbrella outdoor fabric.  It stands up to sun, wind, rain and so much more. Place your order now and you'll get 20 percent off Sunbrella fabric through the end of May.
Just look at all these beautiful choices.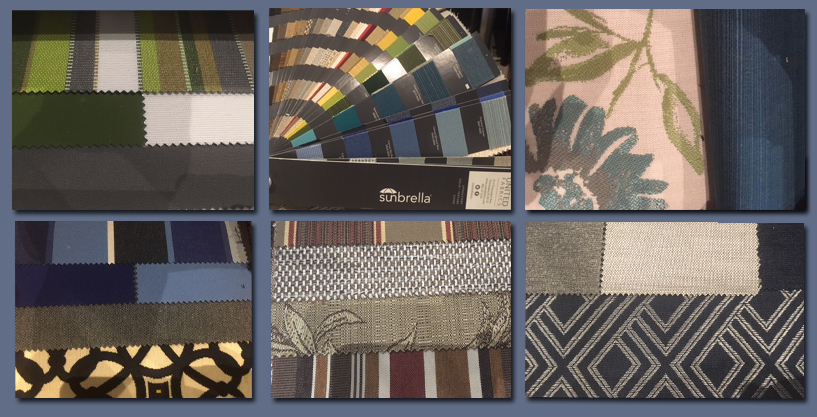 Linda can help you sort through all the fabric, whittle down the choices, and find just the right fabric for you.  Soon you'll have beautiful new cushions you can relax in and enjoy for years to come.
Pick up your phone and call 509-581-1810.  Or drop by LaBella Casa and see what Linda can do for you.  Just wander down the Breezeway at Rainier Plaza and look for the little bit of heaven at the end of the sidewalk.
Linda will be waiting for you.