We've papered over the windows while we set up shop.
     Curious about what's going on on the other side of those windows? Well, keep scrolling.  We want to give you a behind the scenes look at our moving-in process.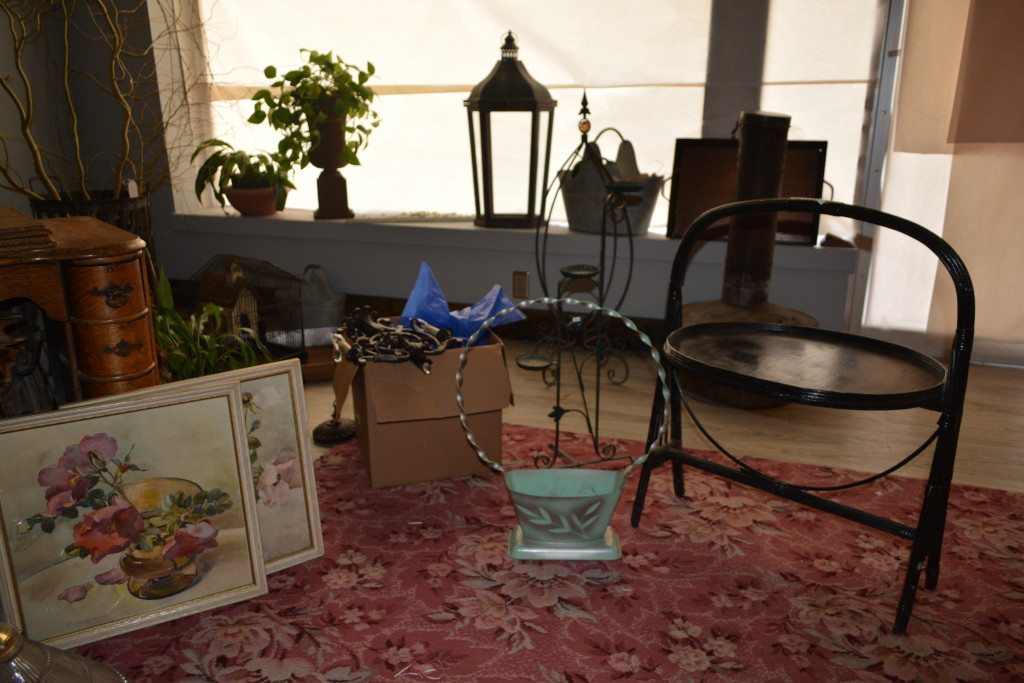 Yes, it's a bit disorganized now, but just look at the special pieces starting to fill the store. Linda's inventory is collection of old and new, re-purposed and renewed.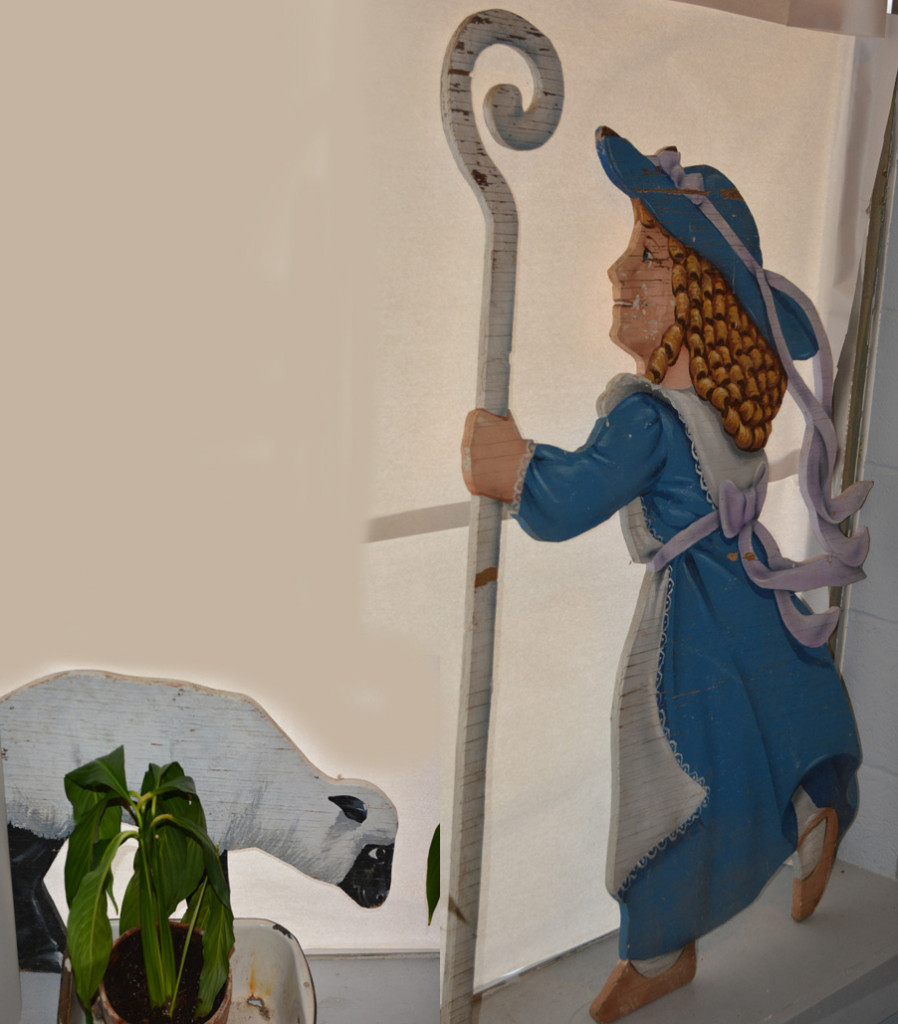 Just look at this amazing find! Little Bo Peep and her sheep. What a great focal point for a child's bedroom.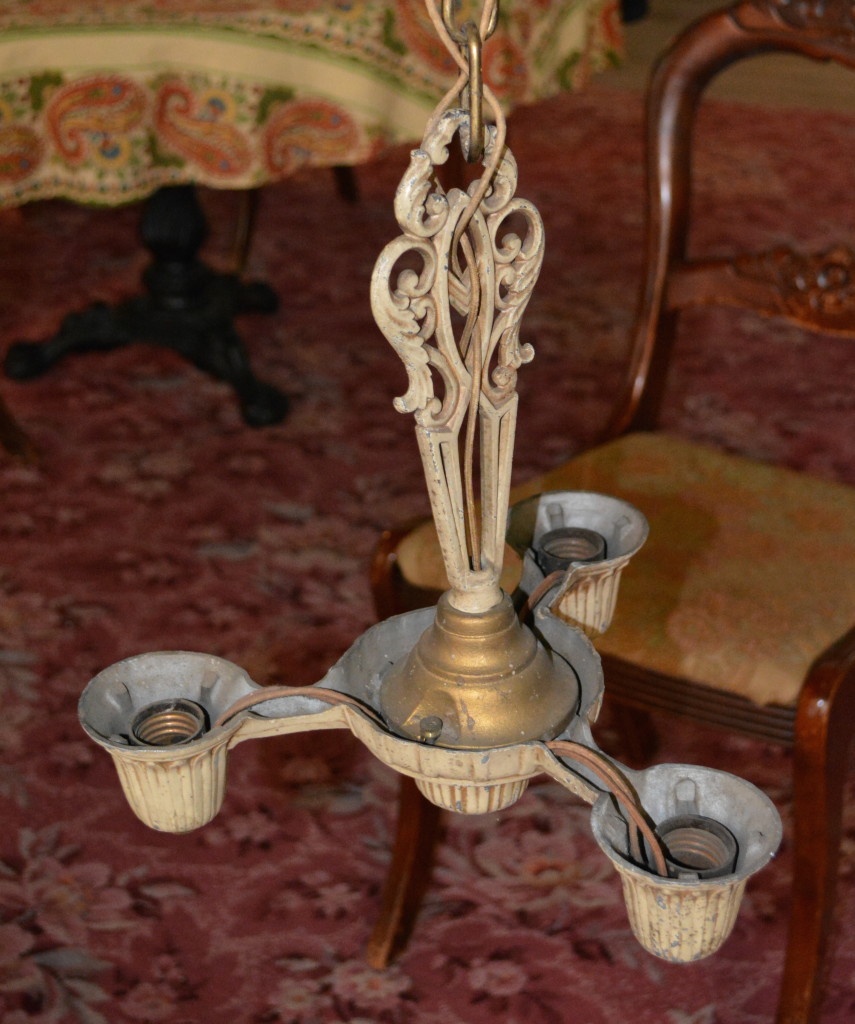 This is one of a pair of chandeliers Linda found in the dusty corner of some old shop. With a little rewiring she says it will be the perfect lighting to give a special space just the right feel.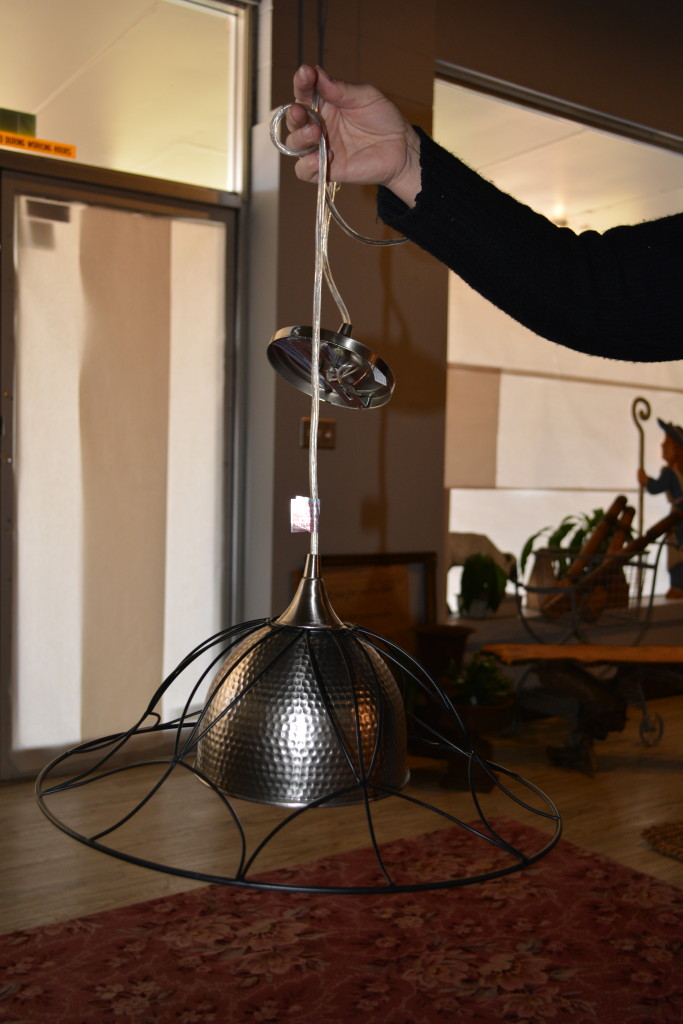 Linda often re-purposes and recombines  interesting objects to create even more interesting design. In this case, it's a home store find Linda combined with a wire basket. She thought the basket had beautiful lines and helped to softened the hard edge of the metal pendant.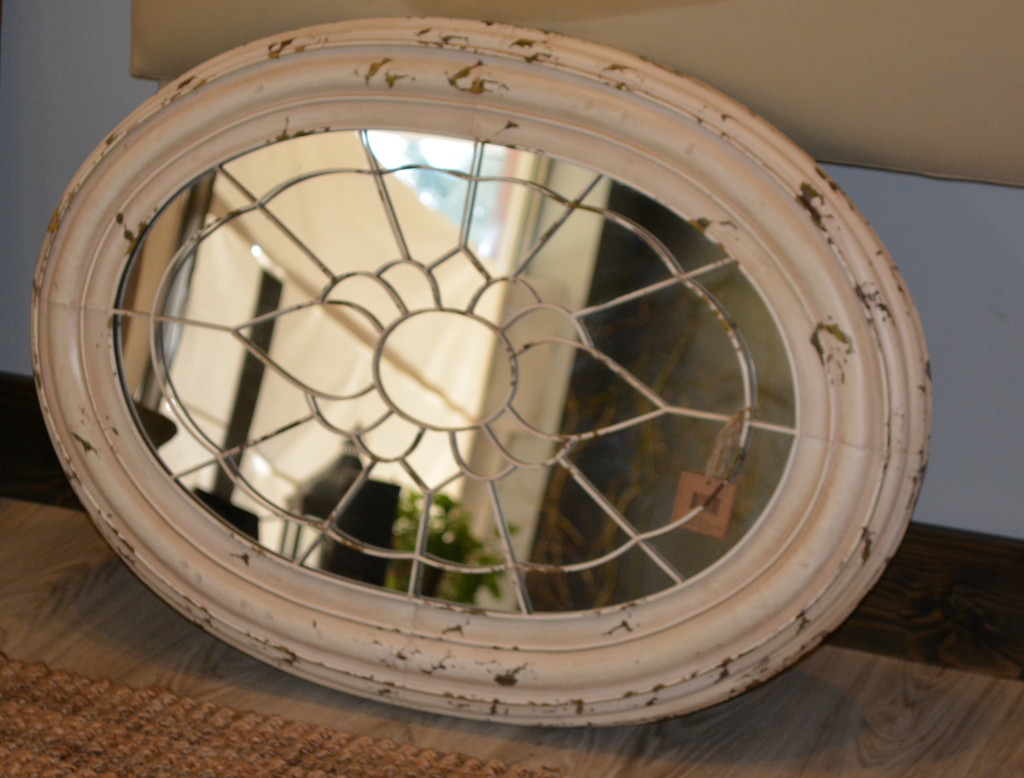 Linda loves mirrors. But not ordinary mirrors. It's like unique mirrors call out Linda's name until she finds them. Linda likes the way mirrors reflect light around a room.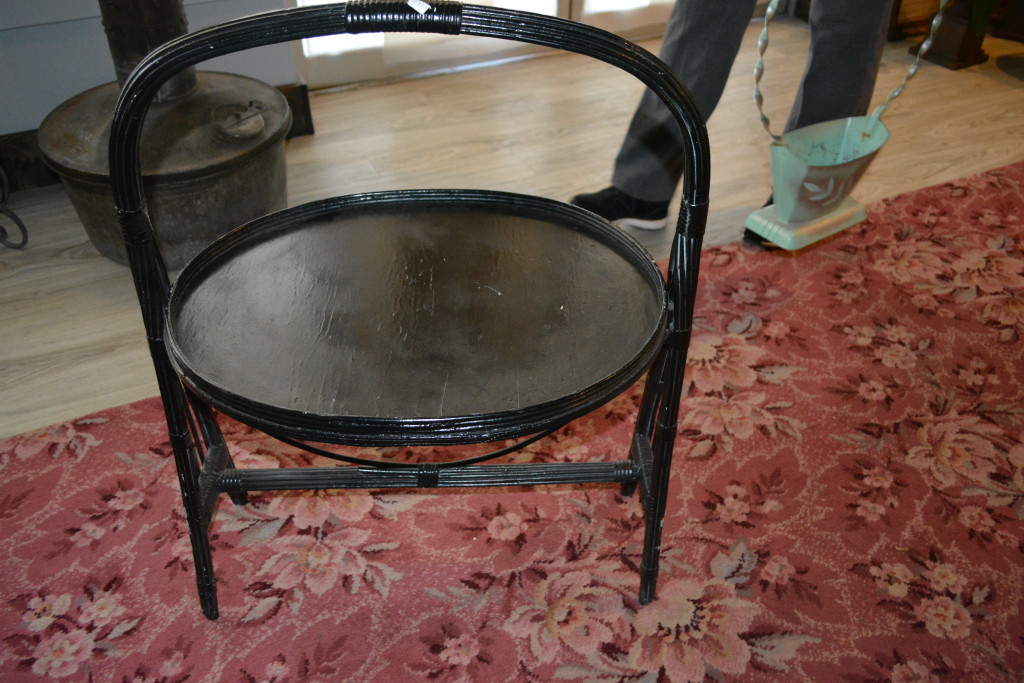 This little end table is charming and practical. The table top rotates and can be stored away flat.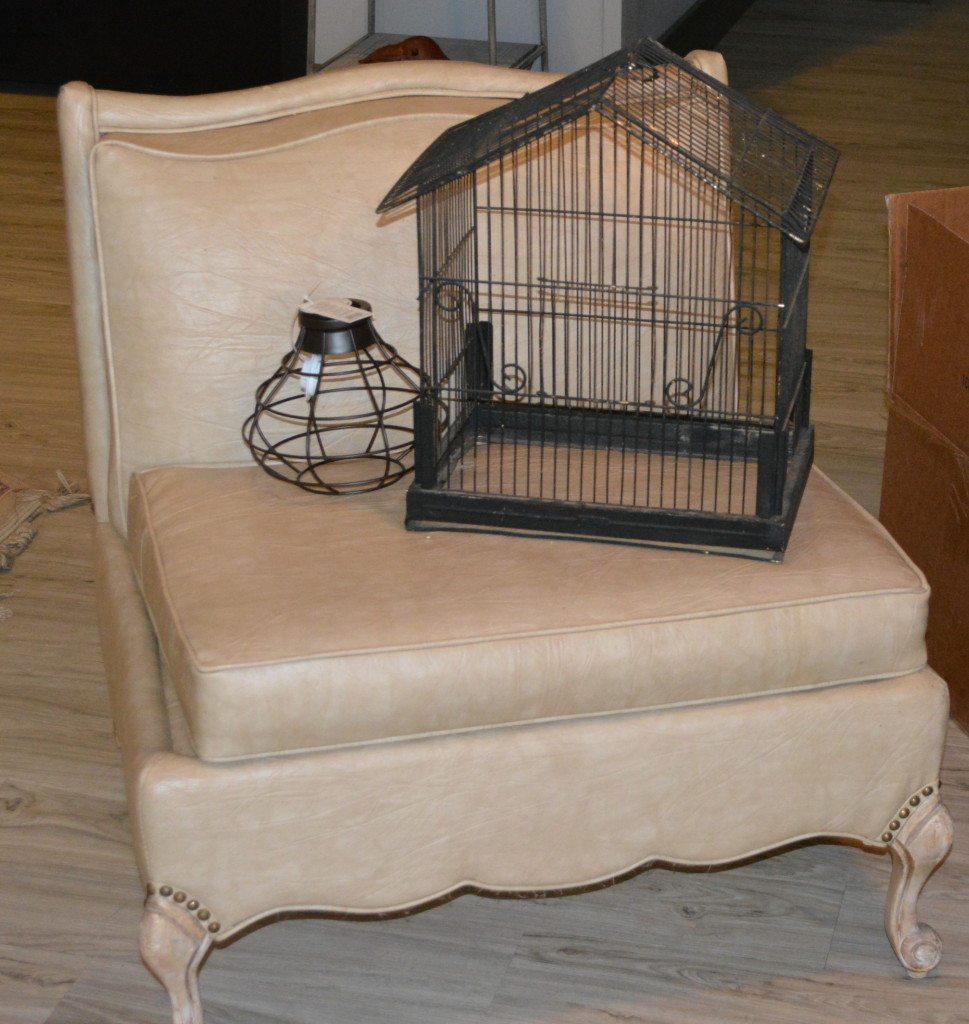 Here's a great little side chair with personality. Linda spotted it at a Yakima public sale. And that bird cage? Linda' s toying with the idea of converting it into a lamp shade. Yeah, she's creative.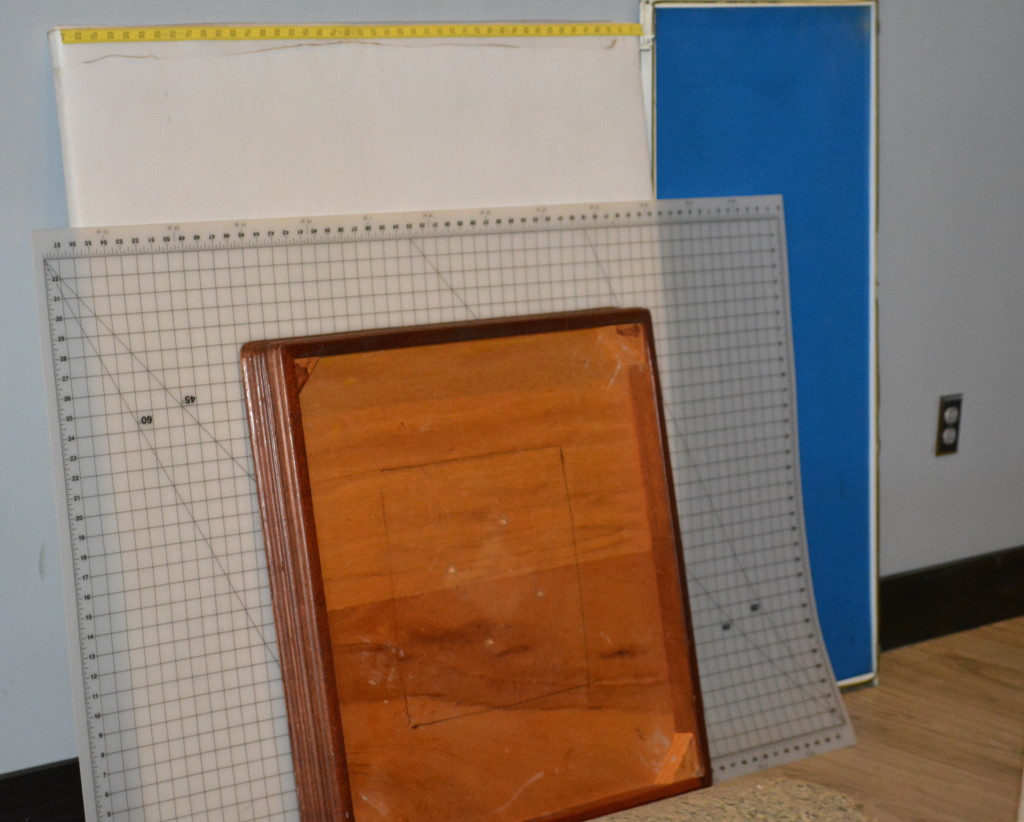 Okay, this stuff isn't very pretty, but Linda will use it to make pretty things. You see, Linda's reserving one corner of LaBella Casa to create custom made items. Linda uses industrial sewing machines, sergers and other tools to create sumptuous bedding ensembles, window treatments or fabric art. Each piece gives a space its personality.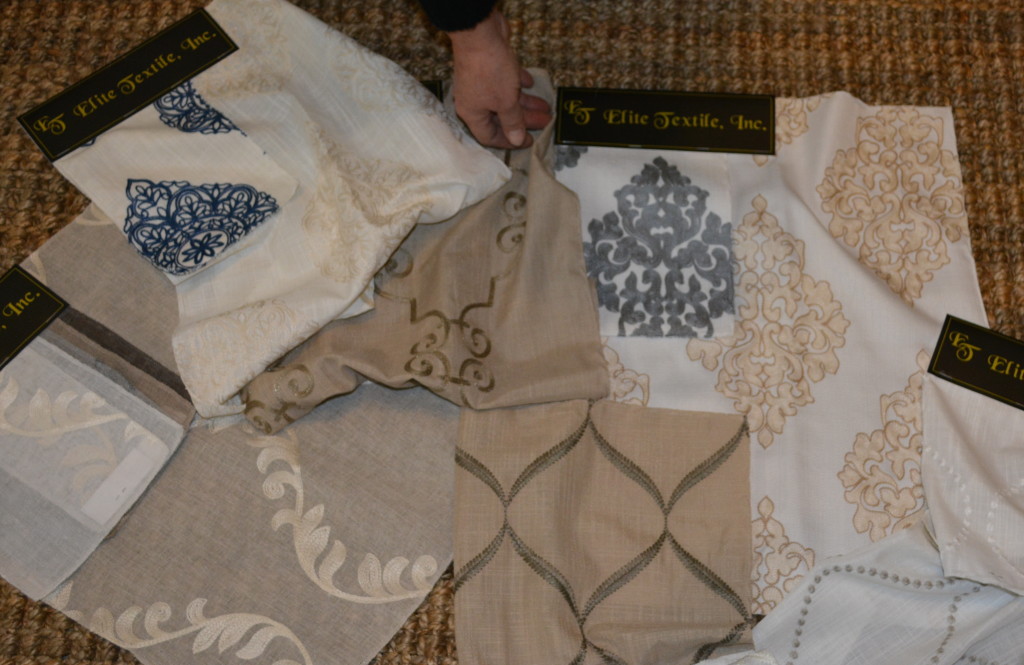 LaBella Casa will carry a complete line of drapery fabric from Elite Textiles. She likes the detail and texture this line features.
These Elite Textile samples show the wide variety of colors and designs available.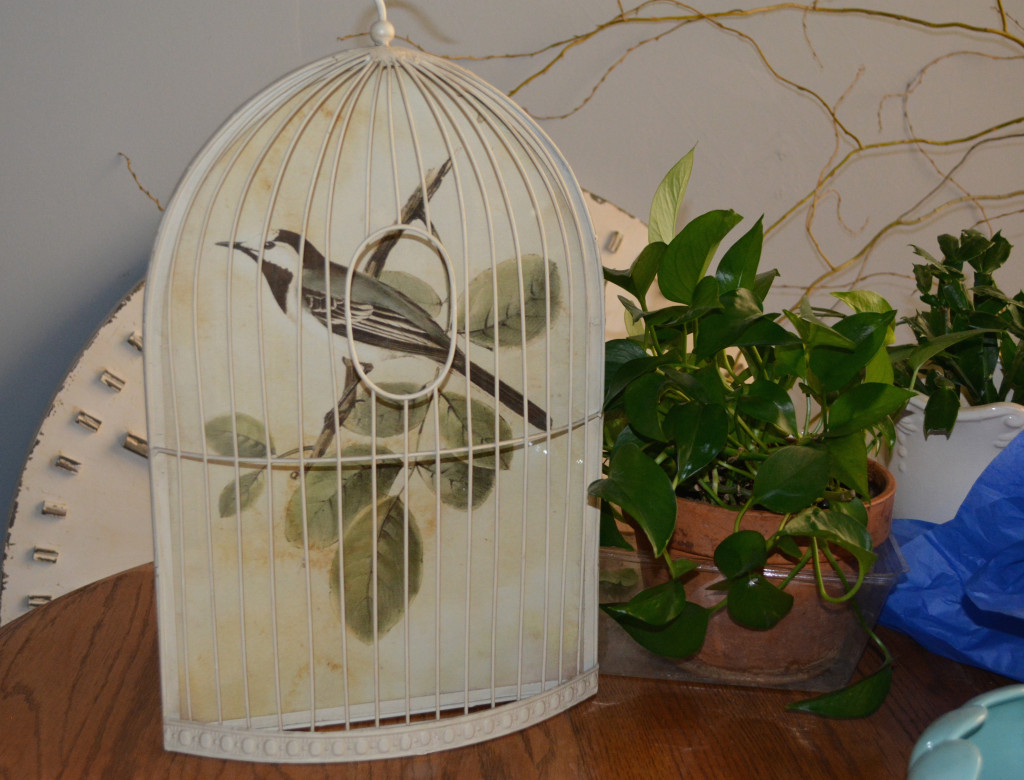 This little mock bird cage is a real eye catcher. If you'd like a chance to buy it or any of the other items Linda is stocking in her store, please subscribe to LaBella Casa.
Subscribe Now
We're sending out a special invitation to our subscribers giving them a "First look" at these amazing items before the LaBella Casa doors officially open for business.
Just click on the blue subscribe now button in the lower right corner.  It only takes a few seconds but gives you a big head start when it comes to finding the beautiful pieces that belong in your home.